Big Clearance & Make n Take
Big Clearance
This Saturday, Oct 29
Final Markdown Price!
---
---
Make n Take
Each Tuesday in November
Starts this Tuesday
Register Today!!
Great Holiday Decor & Gifts
5 fun classes on Tuesdays in November so you can start now to make some fun Christmas gifts or items for yourself. Demo at 11 a.m.
Limited to 10 participants. Register by Saturday prior to hold your seat. Or register for all the dates you'd like to attend.

Kits available $15 or pick out your own fabrics and embellishments. Kit includes over $15 in materials, supplies and embellishments.

After the demo, you are free to stay in the classroom and make your projects, if desired.
If you choose to bring your own materials instead of the kit, supplies needed are under the class.
Classes 1, 2 and 5 use various trims, ribbons, ric-rac, buttons, etc.
Classes 2, 3, 4 and 5 need fusible fleece or batting
Sew day requires you bring your machine, thread and sewing tools.

CLASS 1 - Nov 1 - Embellished towels, great for gifting or holiday decor
Kitchen towel, remnant holiday or other fabric with at least one 4 inch x WOF strip of fabric (or more), fabric ribbon, ric-rac, lace, buttons, left over embellishments like yo-yos, hexies, appliques. Bring a fusible for applique shapes and you can cut out with the Sizzix die cutter.
Different ideas discussed will be...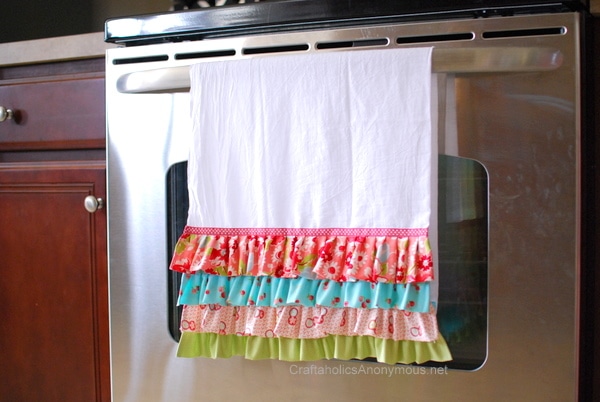 CLASS 2 - Nov 8 - Fabric Basket - Fun and easy, fill with holiday goodies and they'll have a basket to use after the holidays
Remnant holiday or other fabric, fusible fleece or batting, trims, buttons and/or other embellishments
CLASS 3 - Nov 15 - Casserole Carrier - take over a casserole or tray of goodies and leave them with a great casserole carrier
1/2 yard each of two fabrics, 1/2 yard of insul-bright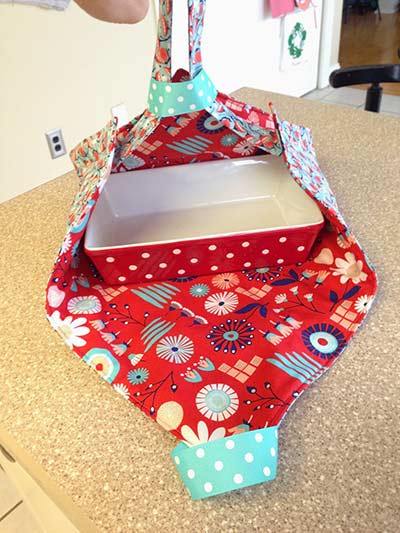 CLASS 4 - Nov 22 - Pleated bag, great as a gift on it's own or add a treasure inside.
3 Fat Eighths (quarter yard, cut at fold) of coordinating fabrics, 1/4 yard of fusible fleece or batting, 12 inch or bigger zipper.


CLASS 5 - Nov 29 - Cathedral Window Christmas Ornament
Each ornament requires 2 - 8 inch squares of holiday or other fabric and one 5 inch square of a motif fabric that has a 3-4" motif, such as a poinsettia, santa, reindeer, gnome, snowman, etc., 8 inch square of fusible fleece or batting, ric-rac, lace or any bias trim, ribbons, cording and tassels. You could add buttons, charms, bells, etc.
Not pictured. Check the website in a few days for the sample picture.