About Us

Linda & Rich Hasselberg
Wimberley Stitch Studio is a little Texas Hill Country quilt shop with a big heart! We call it the Best Little Quilt Shop in Texas. Nestled among clusters of trees in the quaint town of Wimberley, Texas, our contagious enthusiasm and dedication to the craft of quilting is reflected in the quality of products and services offered.
Linda, who quilted on and off through the 80s and 90s, pursued her passion after her kids were older and never turned back. Taking many classes, loving to quilt daily, purchasing a longarm, working and longarm quilting for a quilt shop in her home town, Linda didn't think she'd actually own one some day... but dreams do come true. "Wimberley is a little bit of heaven to me and I love serving the community and visitors to our Hill Country Home."
Whether stitching up T-shirt quilts, teaching classes, longarm quilting a client's quilt or helping customers select the perfect fabrics for their next sewing projects, we are devoted to providing expert product advice, friendly, personalized service, and ongoing support. We strive to ensure that stitchers of all skill levels have a more efficient, enjoyable, and successful quilting experience! Rich, a retired engineer, opened The Cutting Edge Precision Sharpening where he uses his background to expertly sharpen your scissors and other blades, as well as helping Linda to manage the Stitch Studio and enjoy life together in their "Little Bit of Heaven."

And meet our team:


Melissa, our manager, joined our team years ago
as a
gifted sewist and quickly became our
"T-Shirt Quilt Queen"
and loves helping you find your next project.
*Natalie began sewing classes in 2014 and now is a
talented member of our team. We will miss her when
she heads of to college, but she will always be a
"Stitch Studio Star". And you'll see her helping out
when she's on break!

Sherri is our newest Team member and we call her our
"Fabriholic."
She will help you find that perfect fabric combination.
Sherri is fabulous at making sample quilts and projects and teaches By Annie projects.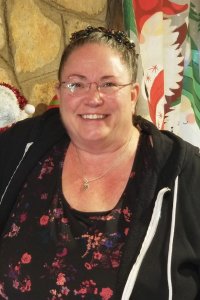 Mary, our children's educator, has a
"Ready to help you"
smile and you will love her enthusiasm.
She will help you find the perfect fabrics for your project!

Merilyn, our
"Queen of the Quilting Queendom"
walked into our shop to learn how to quilt.
She had no idea that she would buy the property
for us to move our business into,
but that's what happened. She has excelled in
her quilting and makes some of our samples.
She is our Treasure.
And there are our fellas:
Rich opened The Cutting Edge Precision sharpening to enhance the Stitch Studio's business and in his retirement, you'll find him helping out at the shop and sharpening.
Melissa's husband, Matt, joined the team, too, and he sharpens knives and outdoor equipment.

We hope you'll come visit!